THE SUNSET SOCIETY 8/25
August 25, 2019 03:00 PM until August 25, 2019 10:00 PM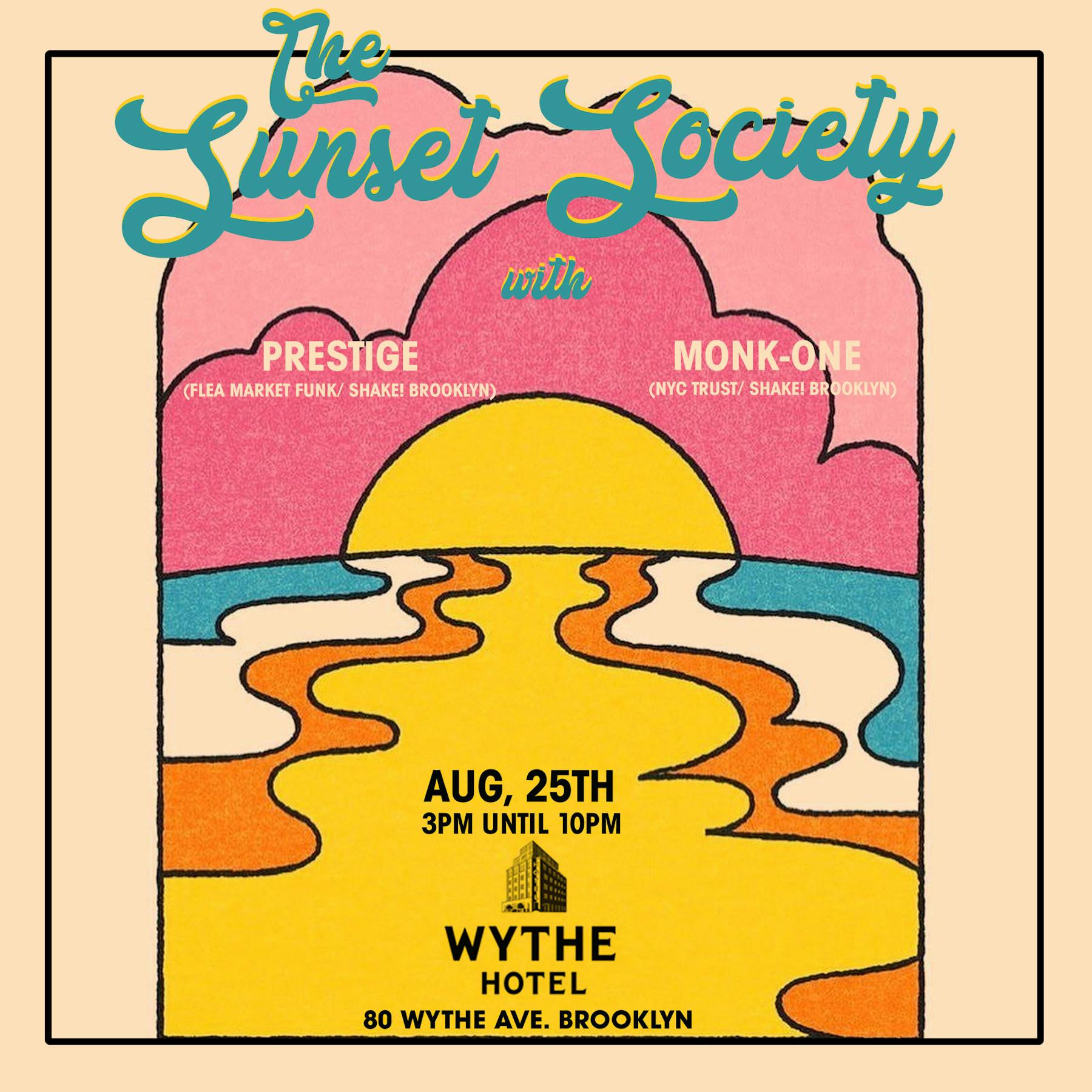 Two epic collectors and selectors, DJ Prestige and DJ Monk One, come together together on the last Sunday of each month to bring you an original set of diverse and underground funk, soul, hip-hop, and reggae.

DJ PRESTIGE has been a DJ and vinyl advocate for more than two decades and over hundreds of live gigs. He is the definition of someone who practices what he preaches, and his insider view of the DJ and record collecting game make him one of the most respected names in the blogosphere, as well as NYC in general. With his beloved site Flea Market Funk, he is preserving the music and culture of the DJ lifestyle authentically.

DJ MONK ONE, co-founded Wax Poetics Magazine and remains its Contributing Editor. One of New York City's most respected veteran selectors, he is known for his musical diversity. He has released numerous records through his Brooklyn-based label Names You Can Trust, and as one half of the renowned production squad Greenwood Rhythm Coalition has done remix and original work for artists in the UK, South America, Japan and Europe. He makes every effort to DJ his way around the world and has played in diverse locales from Brooklyn to Bogotá to Barbados to Barcelona to Budapest and beyond.

Monk on Prestige - "DJ Prestige is doing the Lord's work with Flea Market Funk. That is, if the Lord were a dedicated fanatic of vinyl and all its peripheral paraphernalia. Keep on preaching, brother!"